We solve password problems. For over 18 years.
Passware Kit Forensic
Passware Kit Forensic is the complete electronic evidence discovery solution that reports all password-protected items on a computer and decrypts them.
280+ file types
Mobile Forensics
Hardware Acceleration
Cloud Data Aquisition
Live Memory Analysys
Full Disk Encryption
$995 with 1 year of free updates included
Passware Kit Business
Passware Kit Business is a complete password recovery solution that provides corporate security administrators with full control over employees' computers and files.
250+ file types
High Speed
Hard Disk Decryption
Batch Processing
Hardware Acceleration
Instant Passwords Reset
$795 with 1 year of free updates included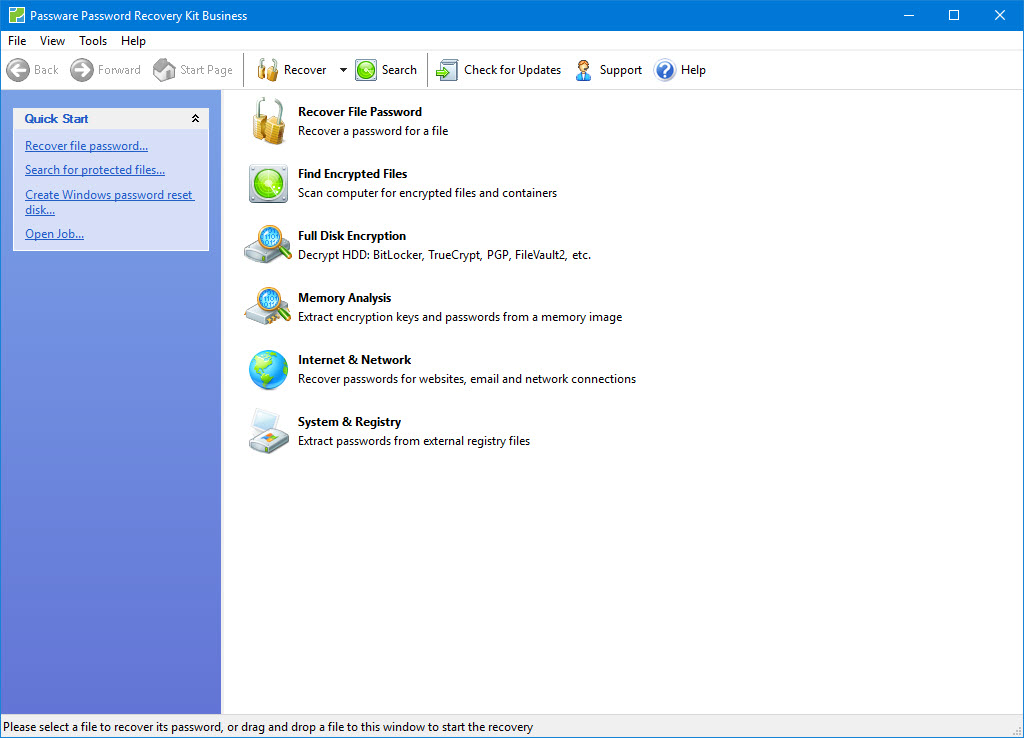 Passware Kit Basic
Passware Kit Basic is an easy-to-use tool that recovers passwords for MS Excel and Word documents, Windows Administrators, email accounts, and websites.
50+ file types
Instant Results
Advanced Recovery Attacks
Combined Attacks
Easy to setup and use
Easy to customize
$49
Why choose Passware Products?
Intelligent Detection
Find all the password-protected or encrypted
files on a PC or over the network
Fast Processing
Scan files fast - over 4,000 files per minute on
an average PC
Hardware Acceleration
Boost the speed of file discovery with
advanced hardware acceleration and
multiple GPU support
Distributed Recovery
Accelerates password recovery by distributing
decryption tasks between multiple computers
Trusted by top brands of the world, and your local home office
For the last 18 years Passware has been helping Fortune 500 corporations, worldwide police agencies, federal, state, and local government agencies, IT and forensic professionals, and tens of thousands of businesses and private users with their password problems. We are proud to have IRS, NASA, Boeing, DOD, US Department of Justice, Department of Homeland Security, and others as our customers