The complete password recovery solution
Passware Kit Business is a complete password recovery solution that provides corporate security administrators with full control over employees' computers and files. System administrators, IT professionals, and help desk personnel can now gain access to any file or server whenever required.
Password recovery for 280+ file types
MS Office, PDF, Zip and RAR, QuickBooks, FileMaker, Lotus Notes, Bitcoin wallets, Mac OS X Keychain, password managers, and many other popular applications.
Intelligent Detection
Detects all encrypted files and hard disk images and reports the type of encryption and the complexity of the decryption.
Hardware acceleration
Accelerated password recovery with multiple computers and NVIDIA, AMD GPUs, and Decryptum.
Decryption of FDE
Decrypts or recovers passwords for BitLocker, FileVault2, APFS, TrueCrypt, VeraCrypt, LUKS, McAfee, Apple DMG, Symantec and PGP disk images.
Batch processing
Runs password recovery for groups of files without manual intervention.
Instant passwords reset
Recovers or resets many password types instantly.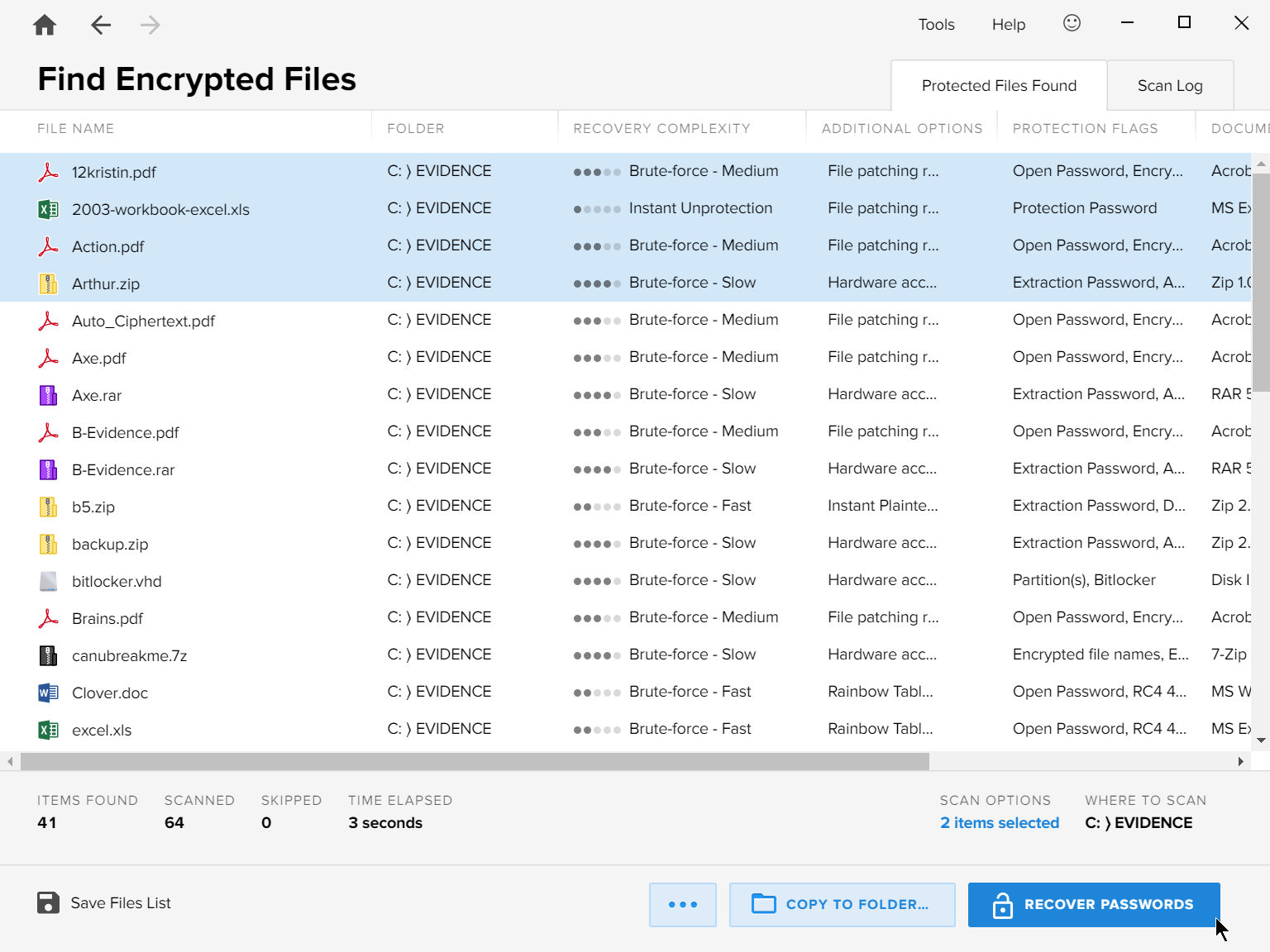 Detect encrypted files and containers
Find all encrypted or password-protected documents, archives, and other files. Sort by decryption complexity. Passware Kit Business detects 280+ file types.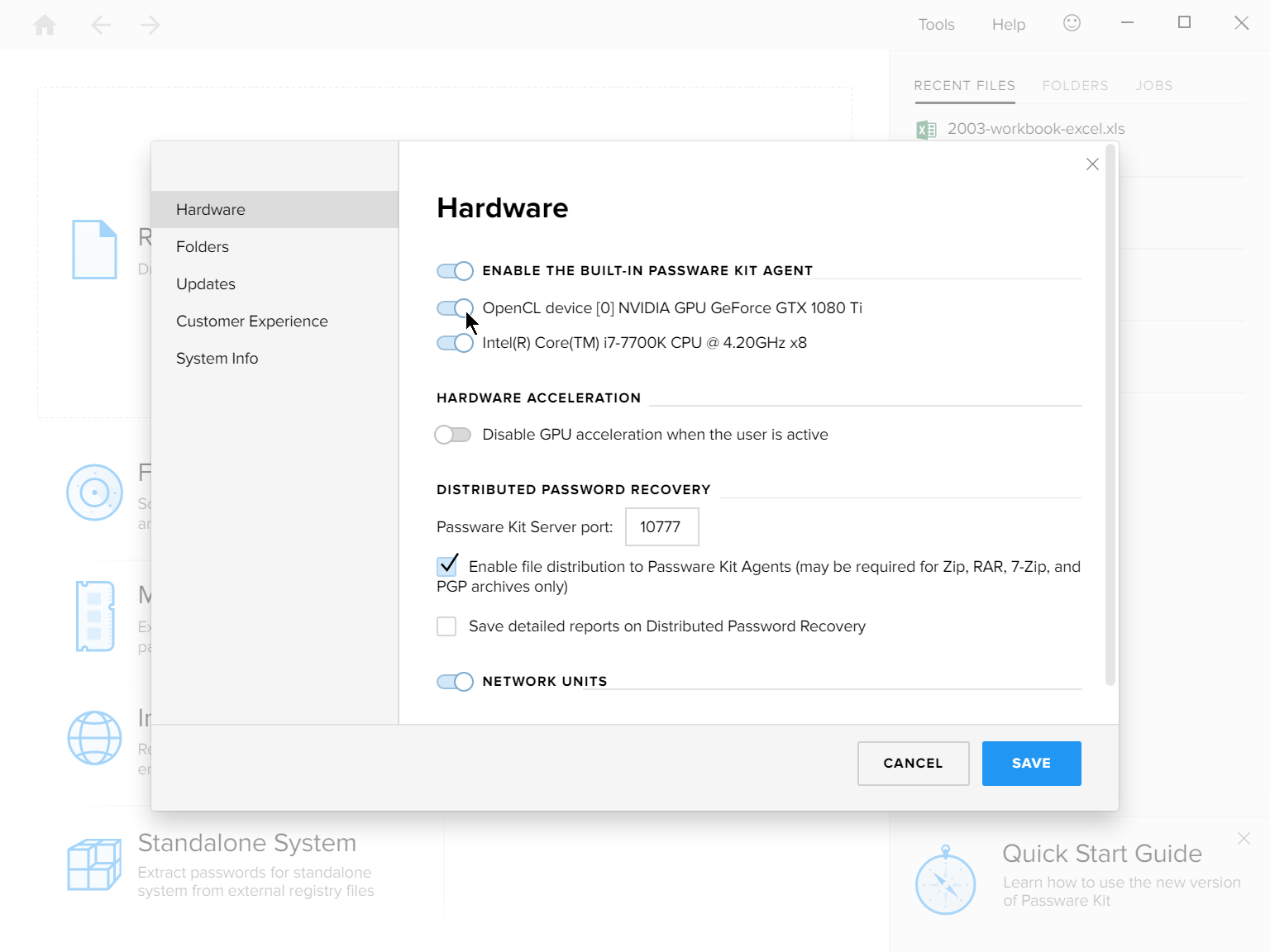 Use hardware acceleration
Increase password recovery speed up to 400 times by using a single GPU (Graphics Processing Unit) card, and up to 3,200 times by using 8 GPUs in a single computer. For even higher performance use Decryptum, our ultra-compact liquid-cooled GPU accelerated devices - world's fastest scalable turn-key decryption solution for password recovery.
Hardware Acceleration of Password Recovery Attacks
File Type
Encryption
CPU Speed


i5-4570

NVIDIA Speed


RTX 2080 Ti

Decryptum Speed


PR 2080TI-T/12 4U

MS Office 2013+
AES-256
78
23,458
256,000
RAR 5.x
AES-256
98
91,542
1,085,000
macOS / FileVault2 / APFS
AES-256
53
17,207
188,000
Apple iTunes Backup / iOS 10.x+
AES-256
<1
307
3,600
MS Windows / BitLocker
BitLocker
7
3,000
36,000
(passwords/second)
Download Full Product Sheet