Passware Kit Mobile
Beta
Forensic tool that extracts and decrypts user data from mobile devices.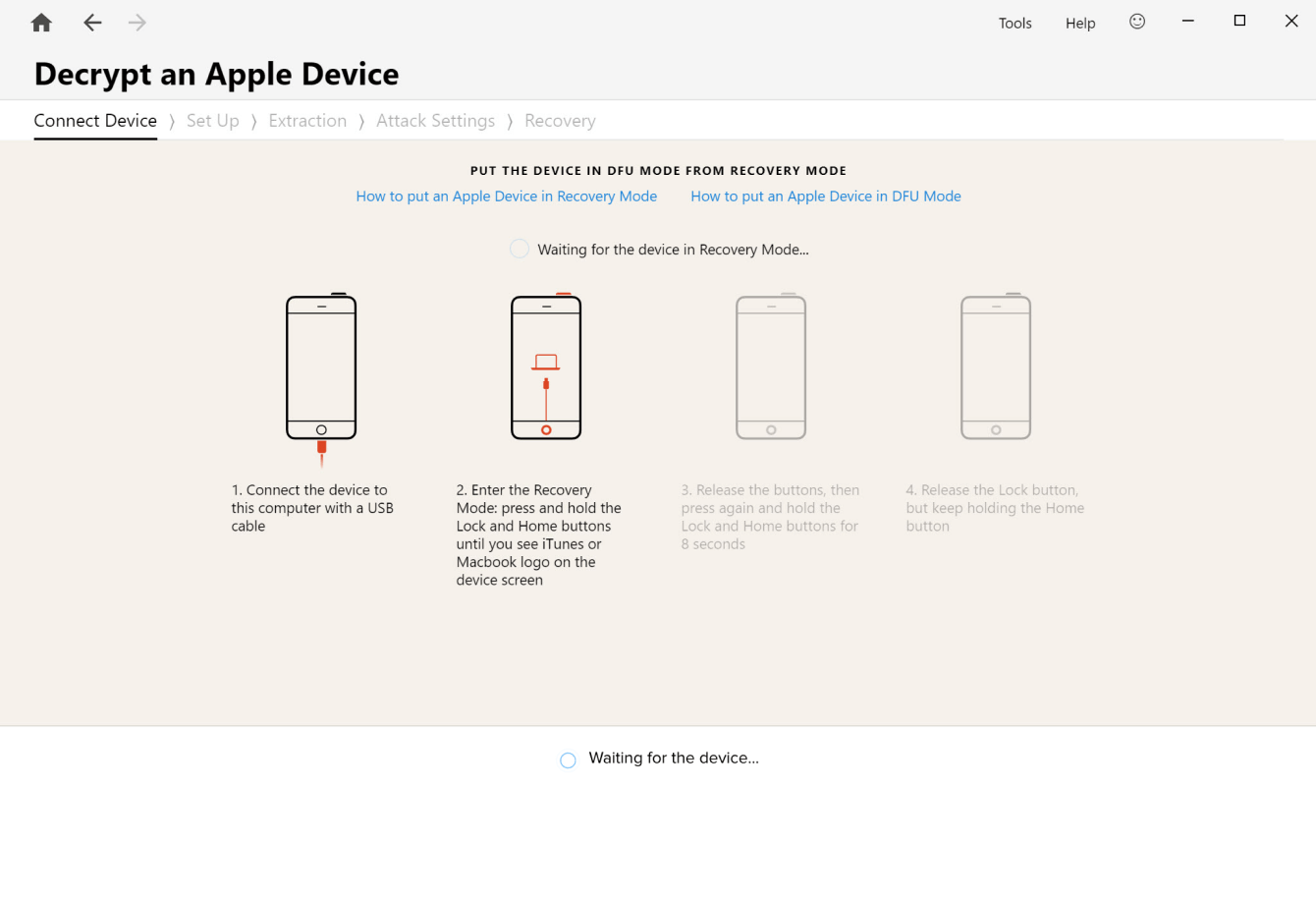 State-of-the-art mobile forensic tool
Passware forensic products are used by the world's top law enforcement agencies to crack cases where decryption is required – with a 70 percent success rate. Our team has worked hard to build the next generation of decryption solutions for mobile devices – Passware Kit Mobile.
Bypass or Recovery of
Passcodes
Bypasses or recovers pattern, password, or PIN locks. Extracts data from locked or encrypted mobile devices.
Decryption of
Application's Data
Recovers open passwords and decrypts Signal Messenger and 1Password data. Support for additional applications is coming soon.
Accounts and
Passwords Extraction
Extracts iOS Keychain data and passwords from 1Password manager. Creates a decrypted copy of Keychain for further analysis.
Fast
Recovery
Accelerates the recovery of unlock codes for supported devices with NVIDIA and AMD GPUs.
Advanced Extraction
Methods
Performs a forensically sound full file-system extraction. Extracts encryption keys from hardware-backed Keystore.
Runs on Windows and
macOS
Acquires mobile devices on both Windows PCs and Macs.
Supported Devices
Apple Devices
Apple
iPhone 4S, 5, 5C, 6, 6S, 6 Plus, SE
Apple
iPhone 7 (Coming Soon)
Apple
iPhone 8-X (Planned)
Android Devices
LG
LG devices (Coming soon)
Samsung
Samsung devices (Planned)
Notify me when support for additional devices becomes available
Sign up to get the latest news, updates and special offers about Passware Kit Mobile.
Passware Kit Mobile FAQ
No. There is no free demo version of Passware Kit Mobile available. You can purchase a Trial License of Passware Kit Mobile that allows up to 5 successful extractions. We also provide a if there were no successful extractions.
Yes. The time-lock does not affect the passcode recovery and extraction processes performed by Passware Kit Mobile.
We continually add support for new devices based on customers' requests. If your device is not supported yet, please request support here or click "Feature Request" on the app's home screen. You can also sign up for Passware Kit Mobile updates.
Passware Kit Mobile is licensed per installation. A single license can be installed on one computer, while multiple users can use the software for extraction.
No. A successful extraction means the software was able to extract data from the device. If you think that the number of successful extractions for your license has been changed by mistake, please contact Support.