Passware Kit Forensic
The complete encrypted electronic evidence discovery solution.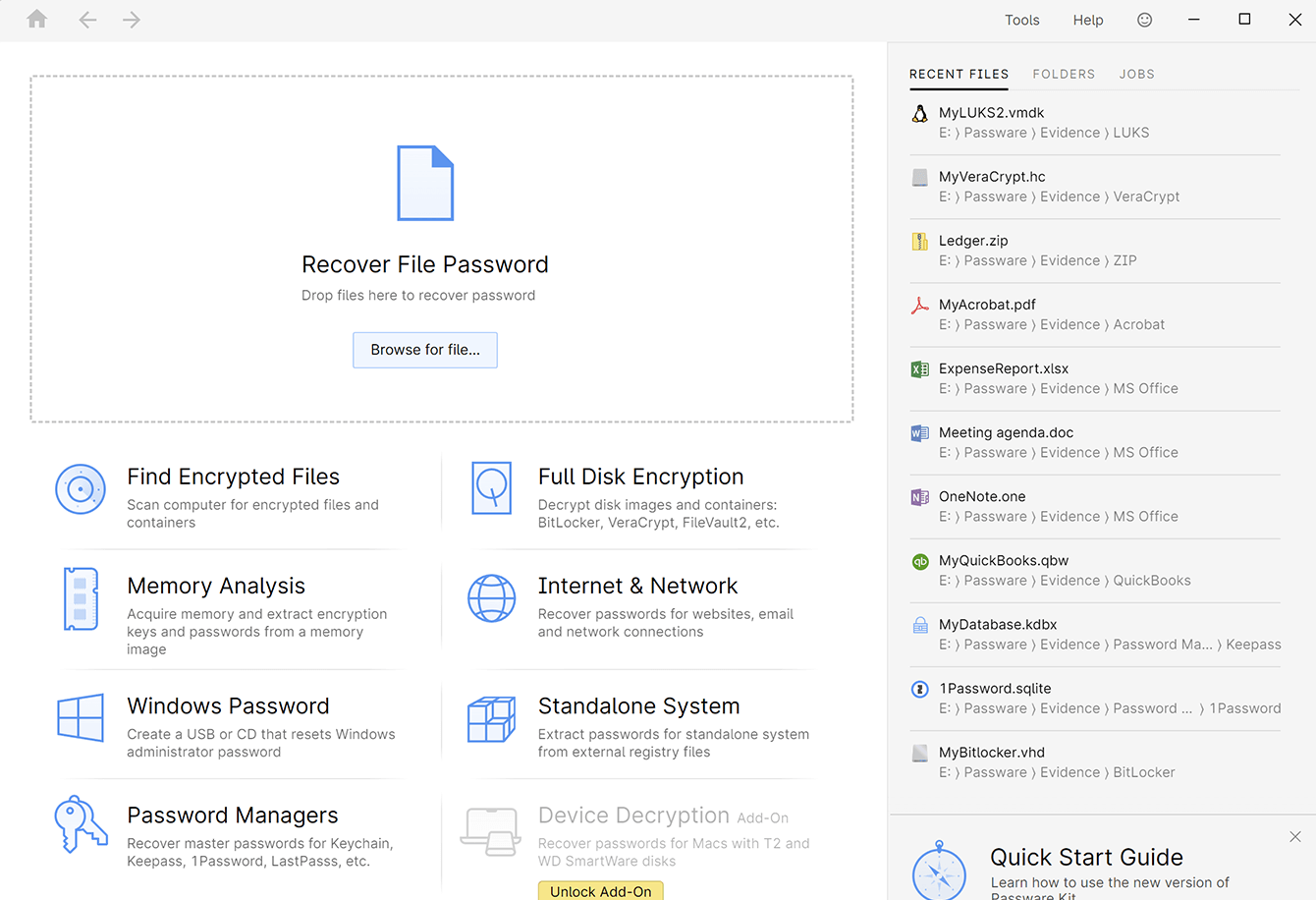 Buy Passware Kit Forensic
Passware Kit Forensic
$1,195
What's included:
1 year SMS Subscription

One year of software updates and support.

Included
Special Offers / Add-ons:
Online Training:
Become a certified decryption expert in just a week
Passware Certified Examiner Training
Passware Certified Examiner (PCE) training is the most prominent online course designed specifically for computer forensic professionals.
Discover PCE training