Passware Rainbow Tables for Office
Instant decryption of Microsoft Word and Excel documents - up to v. 2003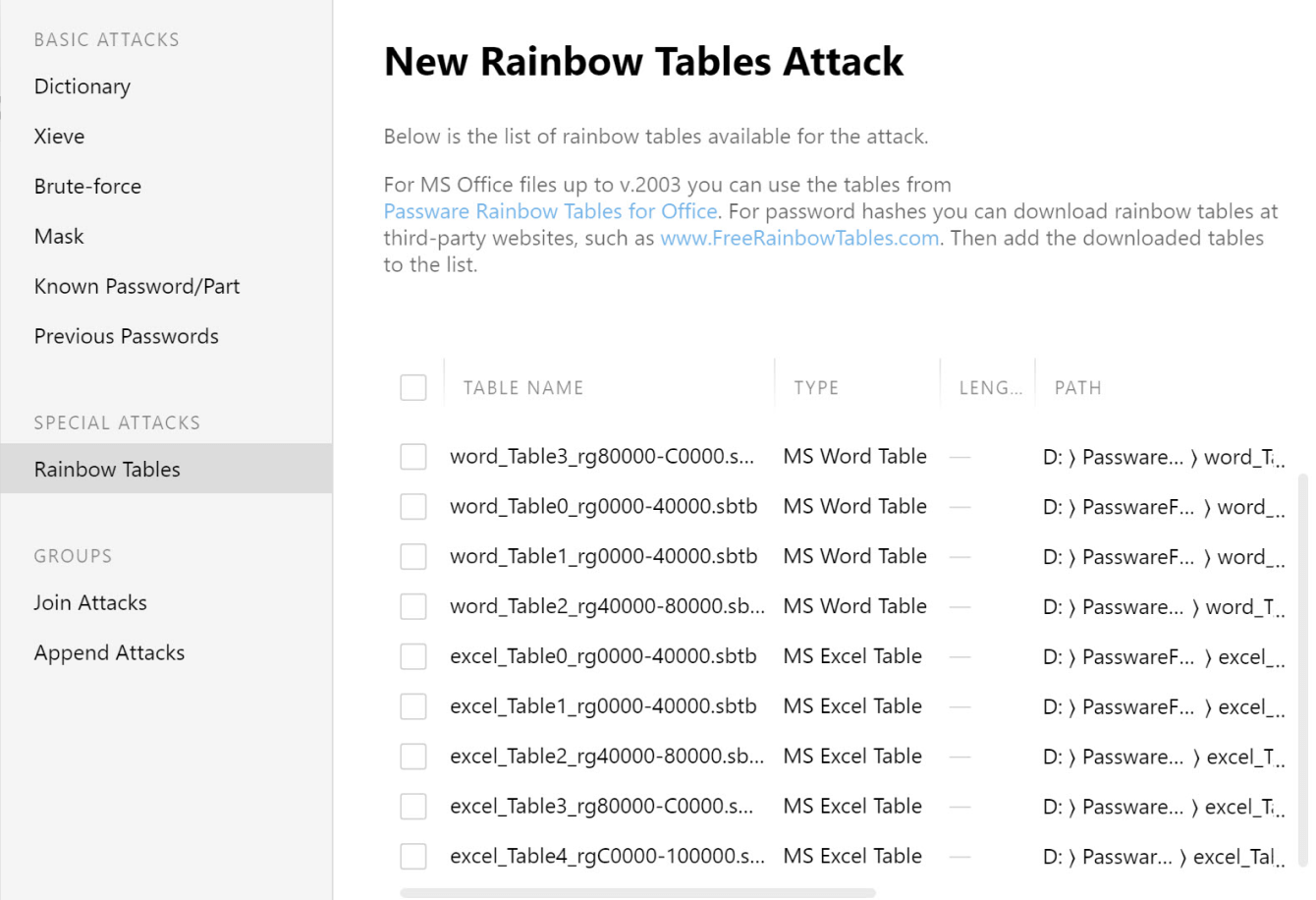 Instant decryption of Word and Excel files up to v.2003
Passware Rainbow Tables for Office is a set of rainbow tables shipped on a USB SSD drive that allow instant decryption of Word and Excel files up to v.2003 with Passware Kit Business or Passware Kit Forensic. The decryption is performed locally.
Guaranteed
success rate
Success rate is 99.8% for both MS Word and MS Excel files.
Instant
decryption
Decryption process takes under 1 minute.
All types of
passwords
File-open passwords are removed regardless of their length or strength.
All versions
up to 2003
All types of Word and Excel 2003/2002/2000/97 files protected with the original 40-bit encryption are supported.
Data
security
No data leaves your computer; all decryption occurs locally.
Unlimited
access
No limitation on the number of files decrypted.
Passware Rainbow Tables for Office
What's included:
Passware Rainbow Tables

$2,195

USB SSD Drive

1 drive
Special Offers / Add-ons:
Add Passware Kit Forensic or Business