Passware Asterisk Key
Instant recovery of passwords hidden behind asterisks.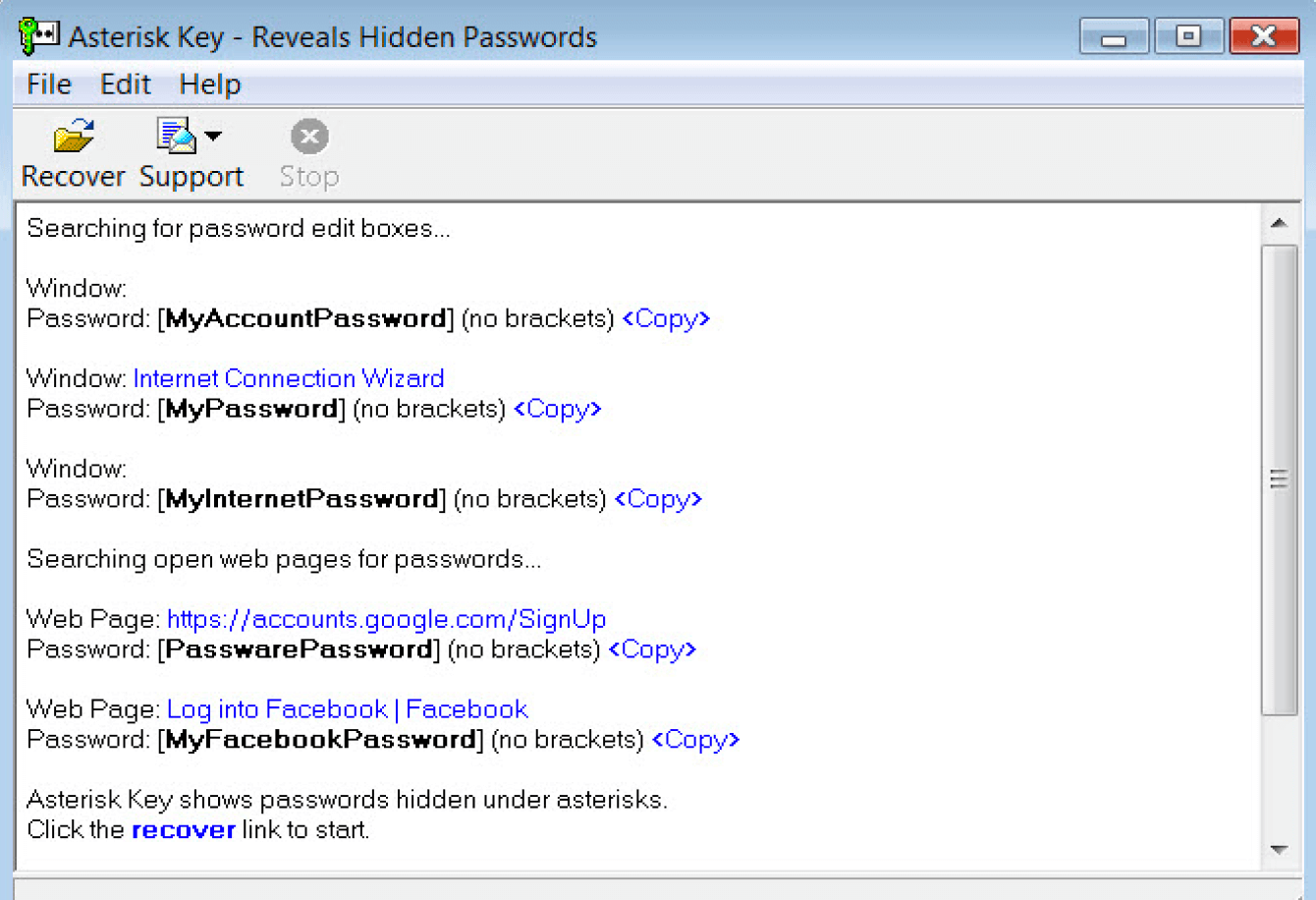 NOTE
: Passware Asterisk Key is a legacy product, which is no longer supported. If it does not work for your passwords, please try a free demo version of
Passware Kit Basic
.
Key Product Features
Reveals hidden passwords
Reveals a password in a dialog box or web page if it is displayed as asterisks.
Instant password recovery
Displays all found passwords instantly.
Full support for multilingual passwords
Reveals passwords regardless of their strength.
Easy
to use
See the hidden passwords with just one click.
Fast
setup
Does not require installation, just download and run.
Free
of charge
Completely free of charge, with no limitations or add-ons.
Passware Kit Basic
Passware Kit Basic is an easy-to-use tool that recovers Word documents, Windows passwords, passwords for MS Excel and Word documents, Windows Administrators, email accounts, and websites.
50+ file types
Hardware acceleration
Instantly recovers or resets many types of passwords
Windows password reset
Advanced recovery attacks
Easy to setup and use
Learn more and download a free demo
Our password recovery tools have been used in high profile investigations for more than 20 years. Now available for public use!