Passware Encryption Analyzer
2020 v3
Passware Encryption Analyzer is a free tool designed to detect encrypted files. For any item it detects, the next step is using Passware Kit Forensic for password recovery. Passware Kit Forensic recovers passwords for 280+ file types, processing multiple files simultaneously. Upgrading to Passware Kit Forensic provides a complete encryption discovery and decryption solution.
Discover and analyze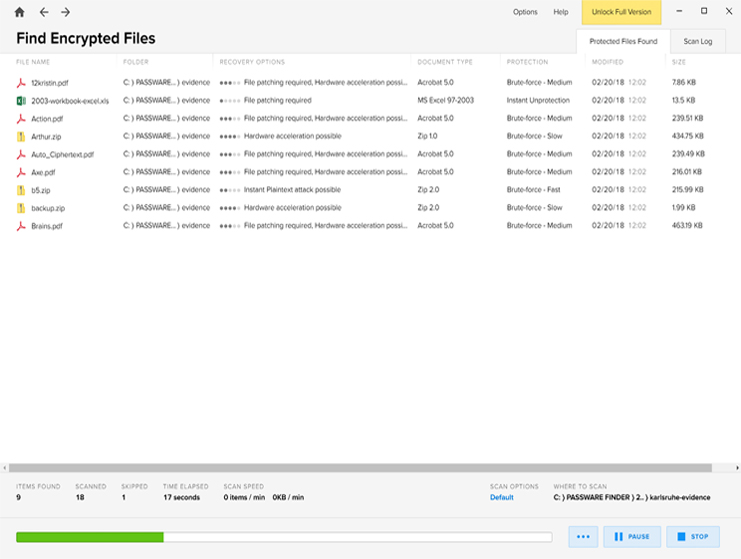 Passware Encryption Analyzer

Recover and Decrypt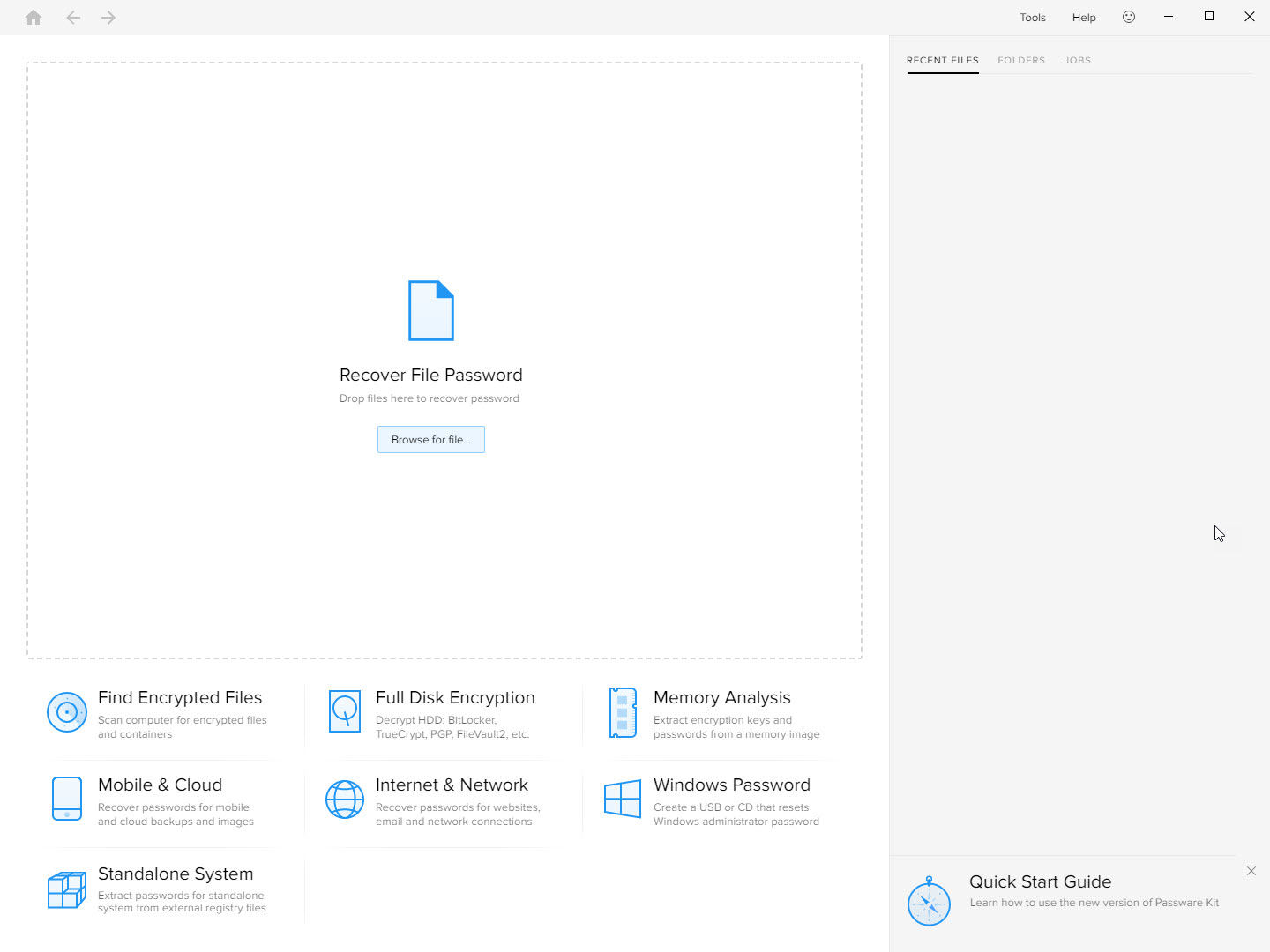 Passware Kit Forensic
Passware Kit Forensic is the complete electronic evidence discovery solution
Live Memory analysis
Extracts encryption keys for FileVault2, TrueCrypt, VeraCrypt, BitLocker, logins for Windows & Mac accounts from memory images, and hibernation files.
Mobile forensics
Recovers Passwords for Apple iPhone/iPad and Android backups, as well as Android images. Extracts data from Windows Phones' images. Integrated with Oxygen Forensic Suite.
Hardware acceleration
Accelerated password recovery with multiple computers, NVIDIA and AMD GPUs, Tableau Password Recovery and TACC, and Rainbow Tables.
Distributed Recovery
Distribute password recovery tasks over a network of Windows or Linux computers for linear scalability.